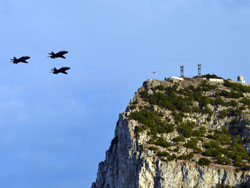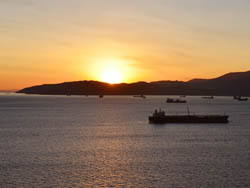 The information on this page is provided for general guidance only, and may change. It does not constitute professional advice.
You should not act upon the information or make business decisions based on it without obtaining specific professional advice.
No representation or warranty (express or implied) is given as to the accuracy or completeness of the information presented here, and, to the extent permitted by law, we not accept or assume any liability, responsibility or duty of care for any consequences of you or anyone else acting, or refraining to act, in reliance on the information contained in this publication or for any decision based on it.
We are not responsible for the content on external websites linked from drummonds.gi
Welcome to Gibraltar
Gibraltar's unique position at the crossroads of Europe and Africa coupled with its special terms of membership of the European Union enables the provision of a wide range of services to meet the requirements of international investors.
Gibraltar has developed a telecommunications, financial and commercial infrastructure to meet the needs of new enterprises that are seeking a cost effective operation based in Europe.
As a business location, it provides a high quality professional service overseen by a European standard of regulation. The numerous trading entities and financial services companies, which already have a base in Gibraltar, are testament to this.
History
Gibraltar was captured by the British in 1704 and ceded to the British Crown under the Treaty of Utrecht (1713). Between 1830 and 1981 it had the status of Crown Colony. Gibraltar is currently a self-governing British Overseas Territory. Its role as a British military forward base has been significant since the Battle of Trafalgar, which established Britain as a world power, in the second world war and the Falklands conflict. Hoewever since closure of HM Dockyard in the eighties, the military aspect has declined and Gibraltar has developed a robust economy based on International finance, shipping, tourism, and the more recently the Internet.
European Union
Gibraltar joined the EU in 1971 under the British Treaty of accession as a European territory for whose external relations Britain is responsible, Article 28 of the 1971 UK Accession Treaty exempted Gibraltar from the common customs tariff, the common agricultural policy and the harmonisation of turnover taxes - in particular Value Added Tax.
English Law
The legal system is based on the common law and statute law of England and Wales, However Gibraltar is a seperate jurisdiction from the UK with laws enacted by the Gibraltar Parliament and it has a new, modern court facility.
Standard rate of corporate tax
The standard rate of corporate tax is 10% on income accrued and derived in Gibraltar. Income which has been accrued in and derived from outside of Gibraltar is not taxable.
Other income
Except in the case where the income forms part of the trading receipts (e.g. banks and money lenders) then forms of income such as interest, dividends and royalties are received tax free in Gibraltar.
Capital gains tax
Capital gains are exempt from tax in Gibraltar.
Withholding tax
Dividends, interest and royalties are payable free from withholding tax in Gibraltar.
OECD white listed jurisdiction
Gibraltar is a white listed jurisdiction for OECD tax transparency purposes having entered into more than the minimum number of Tax Information Exchange Agreements.
Exchange controls
Gibraltar does not have exchange control. There is complete freedom of movement in respect of all capital and current account transactions, not only with member states of the EU, but with all countries.