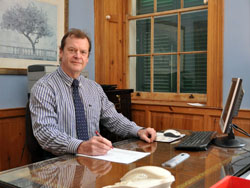 Tel: + 350 200 71155
Welcome to Drummonds Gibraltar
Drummonds exists to offer a very personal, top quality and highly efficient service.
The firm was set up in 1991, in Gibraltar, by Hugh Drummond who trained in London with a top three firm of accountants, and has extensive experience at high level both in Industry and the profession.
Specific areas of expertise include financial management and accounting of local and offshore companies and Trusts, insurance and all regulatory requirements, together with taxation compliance services for UK companies and UK taxation of wealthy individuals. The firm is a member of MSI Global Alliance (MSI), an international alliance of independent firms of accountants and lawyers, and works regularly with the London office of Haysmacintyre & Co.
From his previous experience with a large practice Hugh Drummond understands the problems caused by the unavailability of partners and delay in cutting through tiers of personnel in the big firms.
It is, therefore, one of the fundamental aims of Drummonds to provide a personal service by ensuring that all client requirements are dealt with promptly and at the highest level.